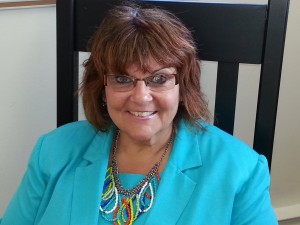 My name is Judy Shoup and I am the Administrator at St. Christopher Center for Children.  I graduated in 1982 with a degree in Early Childhood Education and started the Child Care Center at St. Christopher's in 1984. I am married to a wonderful man, Randy. I am blessed with an amazing son, Kyle, in 1996. He graduated from the University of Dayton 2018 with and Engineering Degree. He is working and living in Vandalia.   We share our home with an adorable dog, Snickers.
I have received many personal awards over the years, but the one I am most honored to receive is the Director of the Year in 2010, awarded by the Dayton Association for the Education of Young Children.
I enjoy spending time with my family, traveling, and watching my son coach baseball.  I am a member of St. Christopher Parish and make my home in Vandalia.